If you enjoy watching TV and hanging out with friends, you're going to want to make sure that your new home has a great space dedicated to that activity. That's where the perfect TV stand with a fireplace comes in handy; while they do cost more than other similar pieces of furniture, they come with everything you need to create a lovely entertainment area or living room centerpiece. You'll find plenty of options to choose from, each with its pros and cons, so this guide will help you narrow down your options to make an informed purchase decision. Let's get started!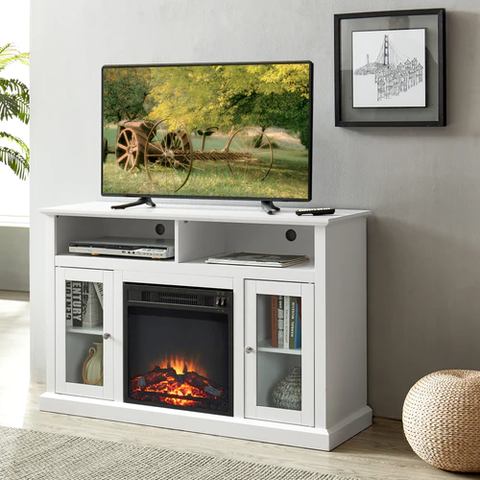 Choosing your TV Stand
Choosing a media unit can be challenging. Luckily, there are plenty of options for TV stands and TV cabinets. If you're looking for something that has storage and looks great, then a tv cabinet is a perfect choice. If you need space for your movies and video games, then tv stands with mount or tv stand with storage would be better suited. And if you want an entertainment center with a fireplace as well, a tv cabinet with doors would be the best option. It's important to choose one that matches your needs so it can fit nicely into your home.
What Should You Look For?
1) Invest in a TV cabinet with doors. A good TV stand should not only be functional, but it should also be aesthetically pleasing. When you open your cabinet doors, you want a clean, sleek look that will give you an air of sophistication. 2) Look for TV stands that have storage options. So often people buy a TV stand and then realize they need one more drawer or shelf on top of what they've already bought.
How to accessorize your stand
If you want a full entertainment center, but don't have the room, tv stands with mount is an excellent way to go. You can still enjoy your favorite shows while keeping your home looking neat and stylish. Whether you are looking for a stand that has space for your TV and some extra storage or one that includes its fireplace, there are many options available. Check out our blog post on TV stands with mounts.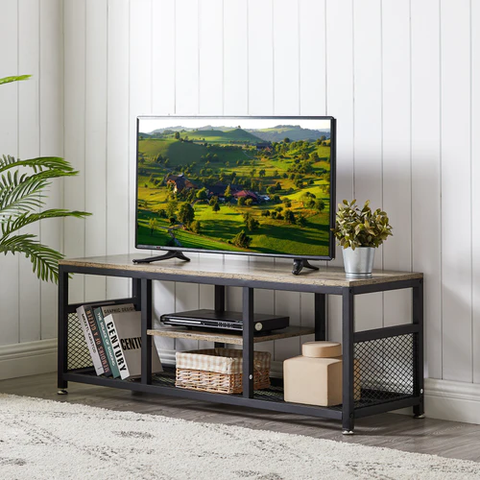 Different TV Stand Options
You may not know what you want in a TV stand, but don't worry! There are a lot of options out there. Here are just a few:
-Wooden TV stands. These classic stands come in many styles and colors. They are also more affordable than most other models.
-Glass/Metal TV stands. These stands have an elegant and modern look, but they're more expensive than wooden ones.
-Fireplaces with built-in TVs.
What Good & Gracious Has to Offer:
Whether you are looking for a TV stand with extra storage spaces, or one with a built in fireplace, Good & Gracious has exactly what you are looking for. Offering a wide range of colors, sizes, and styles you can find the perfect match to fit your living room. Be sure to check out all of the options before deciding. there are a lot of possibilities!